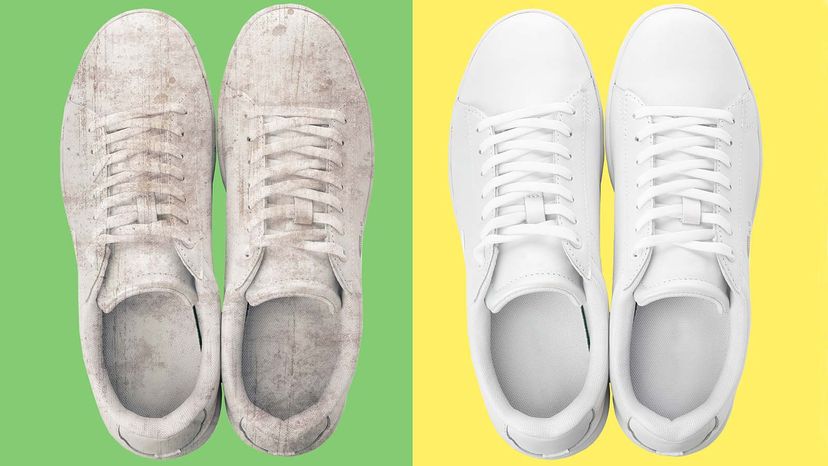 Nothing looks sharper than bright white shoes, but it can be a real trial to keep them that way. Especially when your white shoes face everyday threats like mud puddles, pollen and regular old dirt.
While some people only shop for bargain white shoes, others drop serious money on theirs. For example, Air Jordan 1 Mid "Triple White" Shoes retailed for $110 plus tax when they were released back in 2020 (now they retail for about $160!). Since many sneakerheads have multiple pairs, it pays to protect the investment and keep those kicks clean.
Many experts suggest storing shoes in a dust-free environment, inside of a shoebox and with shoe covers to protect them. Sneaker protector spray is another excellent option that'll keep them cleaner, longer.
It's important to know what you're doing when cleaning white shoes, however. A misstep one way or the other can leave them looking yellowed, overly bleached or unevenly clean. No one wants that! Here are some tried-and-true, totally tested methods for cleaning white shoes.