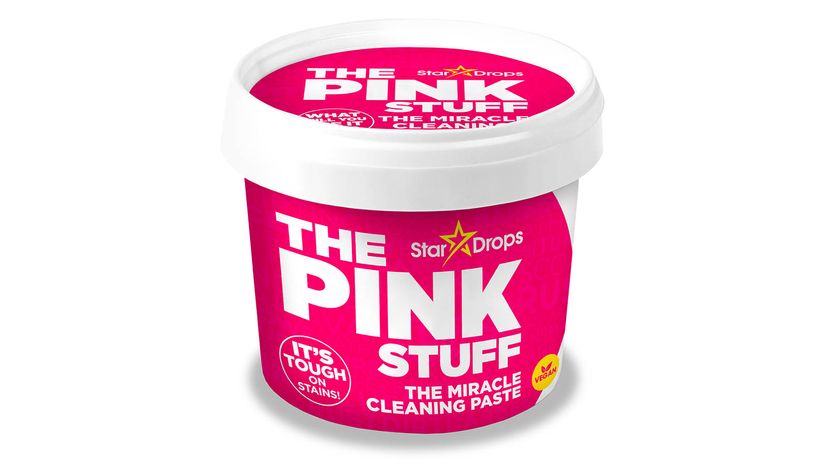 When TikTok first launched in 2016, many pondered if the ​​video-focused social networking service would follow in the path of its predecessor Vine. Now with 1 billion monthly users across the globe and a valuation of more than $280 billion, it's safe to say TikTok's blossomed into everything Vine never got the chance to become.
From wildly popular food prep videos to an entire hashtag dedicated to the art of cleanliness (#CleanTok) if you put it on TikTok, people will watch.
That's how we found out about The Pink Stuff, a bubblegum-pink, all-purpose cleaner that's exploded in popularity despite the fact it's been around since 1938. It's made by U.K.-based Star Brands and is 99 percent natural and vegan. It comes in paste, cream, foam, gel and even a laundry additive. They all have only a few ingredients, including quartz, sodium carbonate, sodium silicate and sodium bicarbonate, among others.
For the sake of this article, we're focusing on the paste; it's pretty simple to use, too. For the most part, all you do is add a scoop of it to the surface of whatever you're cleaning, rub it in gently with a cloth or sponge, and let it sit for a few minutes. Then rinse thoroughly. That's it.
So now that you know the story behind this "miracle" pink paste, how can you put it to work at home? Here are nine ways you can use The Pink Stuff that everyone swears by.