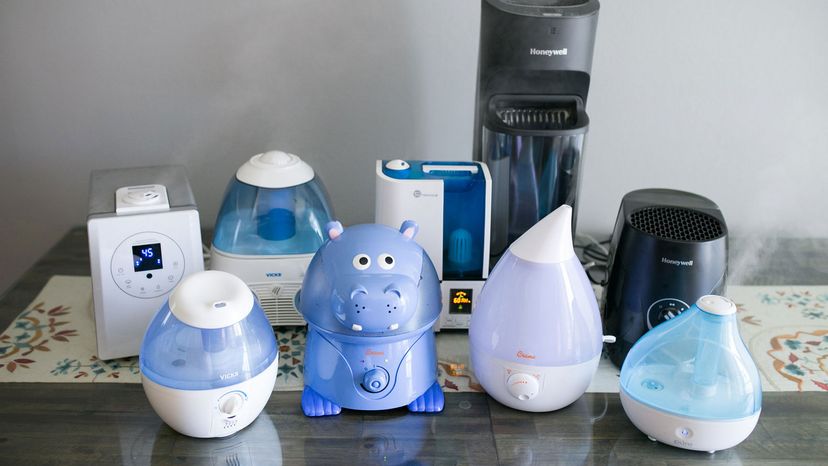 It's the end of a long day, and you've grudgingly brushed, flossed, washed your face and performed other tedious tasks when you'd much rather just fall right in bed. Suddenly, the humidifier looms large. The tank is half full, so why not just save yourself an extra chore and re-use last night's water? Then there's the fact that a different president was in office the last time you performed a full clean of the small appliance, but surely, the water running through keeps it clean enough, right? As much as we hate to be Humidifier Henrietta, both of these common mistakes are actually risky for your overall health.
So why's that? First off, you need to know what a humidifier is in the first place. There are a bunch of different types (warm-mist, cool-mist, ultrasonic), but they all shoot for the same goals of restoring moisture to the atmosphere to help people breathe better, relieving dry skin, stopping static electricity and even protecting your wooden furniture. Too little humidity is very common in the winter once the indoor heater gets cranked up, drying out the air and sometimes resulting in chapped lips, bloody noses and breathing issues. A warm mist humidifier can still provide heat without drying out the air in your room.
"Dry air increases mucus production and keeps it thick. Thinner and moist air keeps the mucus thin, making it easier to expel," explains New York City-based registered nurse and founder of RemediesForMe.com Rebecca Park in an email. Adding a little moisture to the air can be beneficial both at preventing and treating an illness, she notes, because, "expelling mucus helps you to expel germs and bacteria out of your body, speeding up the recovery process when you are sick."
Conversely, however, too much humidity makes water/condensation build up, causing a host of problems. "Humidity that is too high can increase the levels of allergens like dust mites and molds, which can aggravate respiratory issues like allergies and asthma," says Dr. David Erstein, board-certified allergist and immunologist with Advanced Dermatology in an email.
Although it can be somewhat of a balancing act to keep the ideal humidity level of 30 - 50 percent in the home, a humidifier makes it much easier. Not sure if you're striking the balance or not? Simply pick up a little tool called a hygrometer at your local hardware store to keep tabs on indoor humidity levels easily.