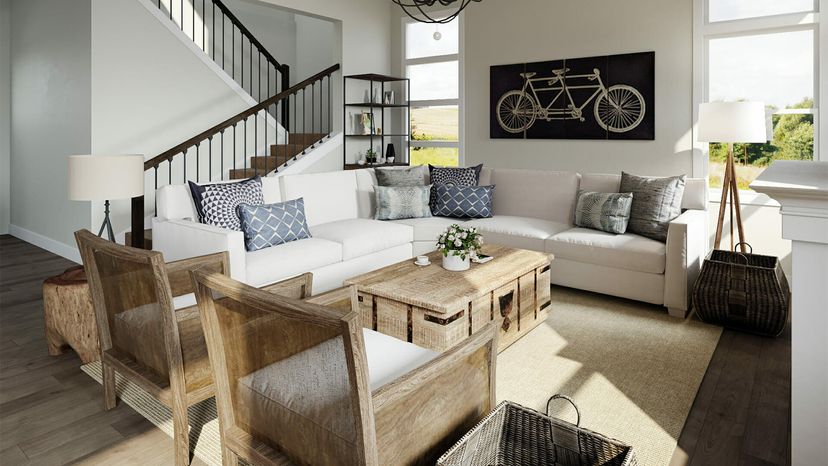 From midcentury modern to shabby chic, there have been some trend-setting home decorating styles over the decades, some best left in the past (shag carpeting, anyone?) The farmhouse style currently has the interior design community captivated and is likely to stick around for some time to come, thanks to its ease of incorporation, versatile pieces and general livability.
Popularized by Joanna and Chip Gaines of "Fixer Upper" fame, the farmhouse look is for many a welcome change from previous design styles. Current clients are moving away from the minimalist/modern decor trend and into farmhouse style more and more, according to Devin Shaffer, a San Francisco-based lead designer for the online interior design company Decorilla. "They want their houses to feel like home. Things got too contemporary," he says, adding, "They would go home and wouldn't feel the warmth, they wouldn't feel cozy."
Since home is supposed to be where people kick back and feel comfortable, that's a pretty big problem. As a result, Decorilla has noted a spike in farmhouse-style requests over the past five or six years. "We're now seeing that mix in traditional and modern decor," he says, noting that clients want "comfort aspects and yet modern sensibilities in their space."
Still, it can be daunting, not to mention expensive, to completely makeover a space. Fortunately, farmhouse style specifically lends itself to thrift shopping and DIY if you so choose. Schaffer advises people not to expect it to be perfectly Gaines-esque right away. "It's kind of like a collection, it really builds over time," he explains. "You won't get immediate results. Could take several months to get the right layers in."
Whether you're looking to go full-fledged farmhouse, or simply want to dip a toe in, it's key to be familiar with the main components of this popular decor style. Here are six of them: