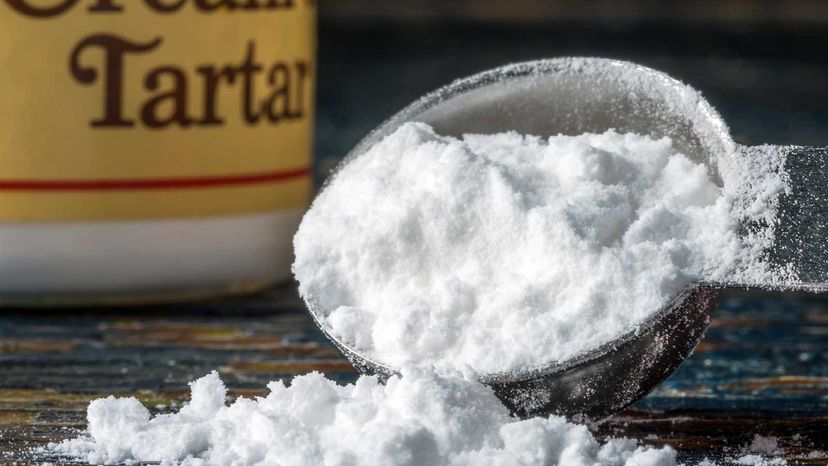 Savvy chefs no doubt have a box of powdery white cream of tartar lying around the kitchen pantry. The organic acid (also known as potassium bitartrate) is a beloved staple for anyone who dabbles in making soufflés, meringues, jams, jellies, candies and many baked goods.
Cream of tartar actually occurs naturally in many plants and is a natural byproduct of the winemaking process. Its most well-known skills are obviously cooking-related since cream of tartar is an adept stabilizing agent. Indeed, it adds texture, volume and occasionally creaminess to certain food products, but it is particularly known for its ability to help stiffen egg whites.
Although cream of tartar clearly excels in churning out fluffy baked goods, the substance is also used as an additive to control the pH levels (basicity or acidity) of products, prevent microorganisms like bacteria from growing and keep foodstuffs from getting all lumpy thanks to excessive moisture.
However, like many other pantry regulars (ahem, baking soda and vinegar), cream of tartar's skillset is anything but limited to making tasty treats. Here are a few of our favorite alternative uses for this versatile ingredient.