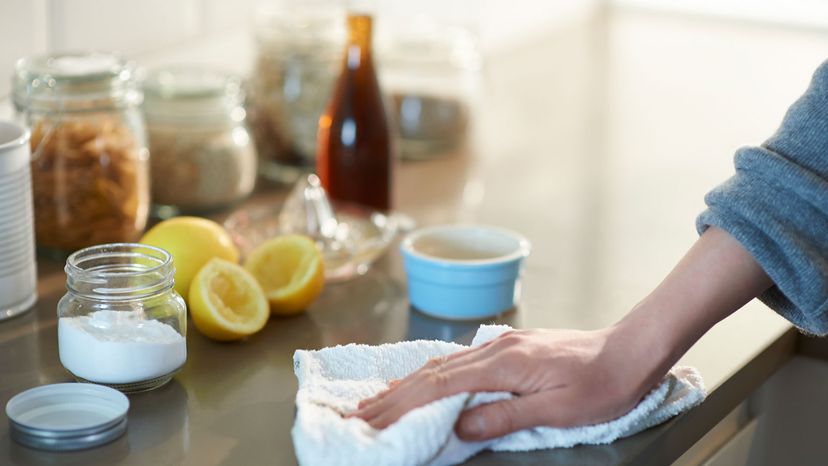 Natural, non-toxic cleansers are all the rage, and white vinegar and baking soda are popular options in this area. Most people know that baking soda is a helpful cleaning and deodorizing agent, and that vinegar packs serious antibacterial and rust-fighting powers. But while each substance on its own is an effective cleanser, put together they pack an extra punch.
You may have made a homemade volcano by combining baking soda and vinegar as a kid. The two products generate quite a reaction. When vinegar (dilute acetic acid) and baking soda (sodium bicarbonate) mix together, the pair "foams up" to produce carbon dioxide gas, as well as liquid water, acetate ions and sodium ions. The carbon dioxide gas is what produces the bubbles.
Once the liquid water evaporates and the solid baking soda dissolves, sodium acetate remains. This effective cleaning agent shows up in more than just household products, however. It's a key ingredient in textiles, cosmetics and even as a food additive!
Now that you know a bit of the science involved in this impressive reaction, it's time to find out how to use it to your advantage. Here are eight excellent suggestions on how to use baking soda and vinegar together for maximum effectiveness.