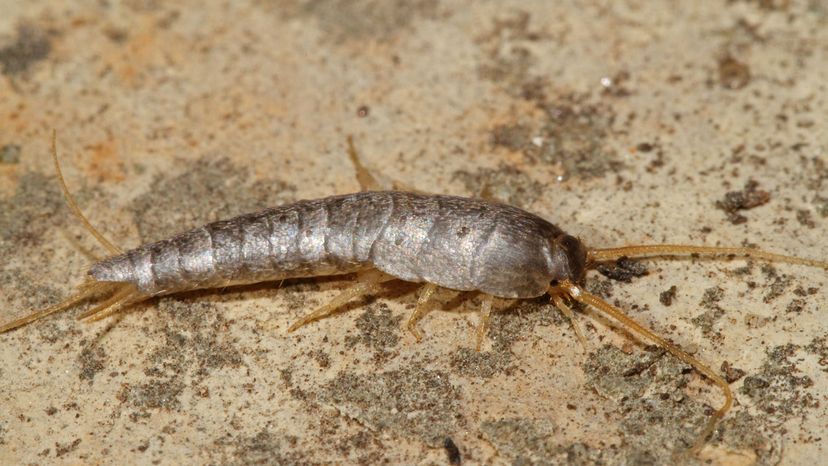 If you've ever gone through old boxes in your attic and spotted some silverfish, you might be grossed out. But why are these insects there in the first place? And are they dangerous?
You may be happy to know that they don't do nearly the same damage as other pests, like termites, and they're not harmful to humans. "Silverfish like to chew on things, especially paper or fabrics that may have starch or sugar residues embedded in them, such as wallpaper with the starch-based glue that was used to hold it in place," says Doug Webb, manager of technical services for pest control company Terminix in an email. "Another example would be clothing that has been starched. Silverfish chew on the fabric to get the starch, but in the process damage the fabric."
Silverfish were once often seen in books (since books are bound with glue), but not so much now. Years ago, most glues were produced using animal byproducts or other natural materials that contained a high starch, sugar or animal protein content. "Newer types of glue are products of modern chemistry and would be of no interest to silverfish because they have no nutritional value," Webb explains.