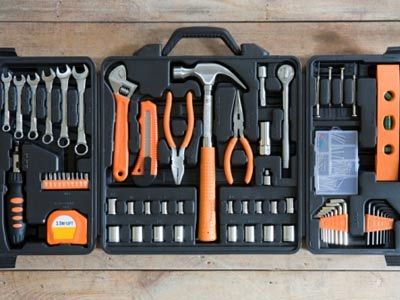 Sometimes the standard toolkit just isn't enough for the job. Take a look at some of the best power tools to add to your collection.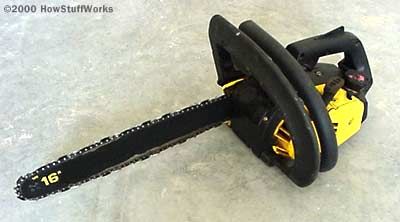 If you're a homeowner looking to clean up a few trees in the yard or cut some firewood, a chain saw can be a very handy machine. Next, we'll look at machines for more precise cutting.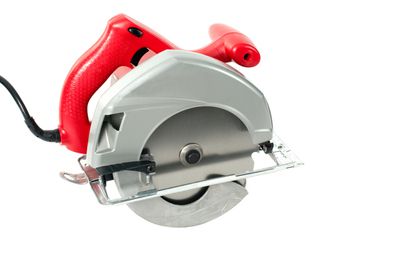 A circular saw makes cuts in wood, metal, or plastic with a round, flat blade. They're light and portable, so you can bring them to where the work is.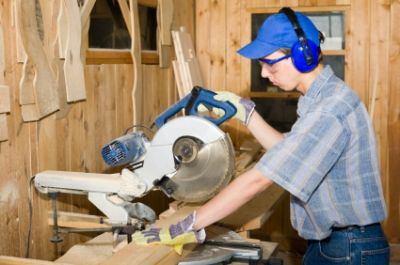 This carpenter is using a miter saw, also known as a drop saw. Miter saws are both stable and usually have fine adjustments, which lets you make difficult cuts more quickly and accurately.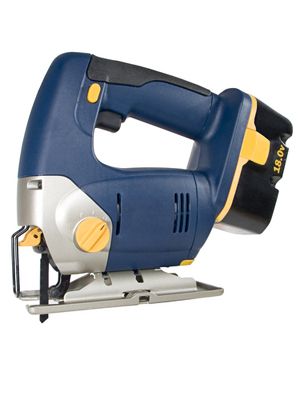 For larger cutting jobs, the reciprocal saw is useful because its small form makes it useful where other power tools can't reach. Learn about its cousin the saber saw next.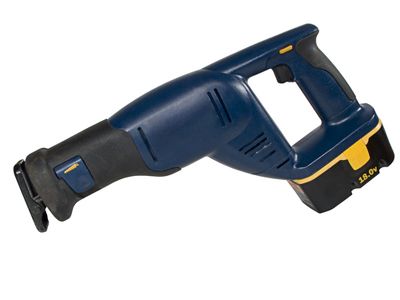 Like reciprocal saws, saber saws use a motor to move a small saw blade back and forth, but its portability makes it more versatile. Take a look at more fine-tuned power tools for woodworking on the next few pages.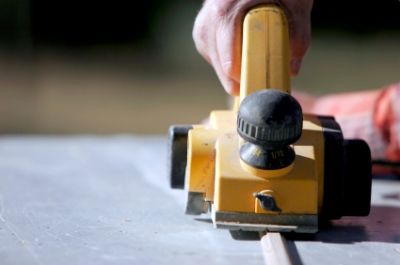 Electric planers are relatively inexpensive, and they are perfect for smoothing uneven surfaces. Next you'll see one of the oldest power tools.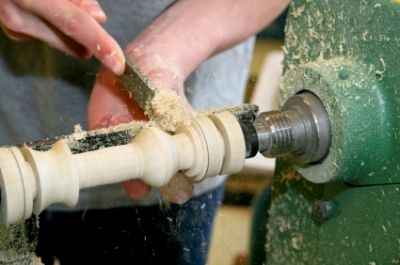 Lathes have been around for centuries in hand- or foot-powered form. By using a spinning lathe, you can cut grooves or smooth curves in a wooden spindle. The next power tool, the router, is perfect for finishing designs in woodwork.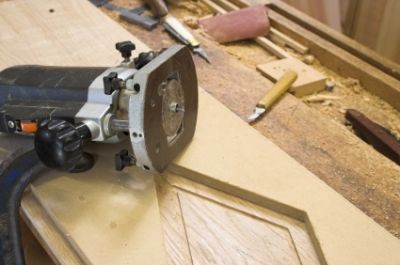 This router is shown fitted with a cutter and a guide. If you use simple, shop-made jig as a guide, you can cutting inlay like this diamond shape.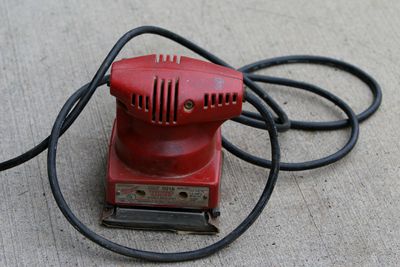 An electric sander is used to smooth wood or automotive surfaces, and it can be a huge time-saver. If you need even more abrasive power, check out the next page.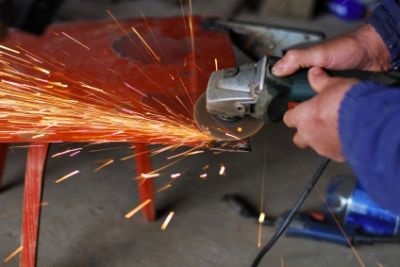 Grinders are often used for metal, but they're also perfect for shaping ceramic tile or brick. What if you just need to make a hole?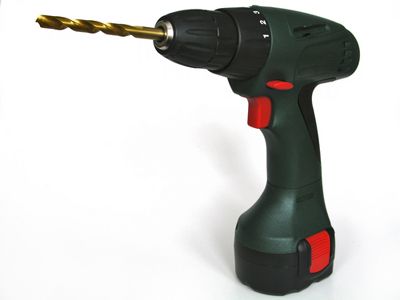 This battery-powered drill features an electric motor that rotates a drill bit to make a hole. Sometimes drills are combined in one unit with the next tool, the screwdriver.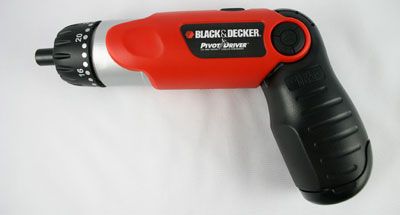 An electric screwdriver is combines a lot of technology into a compact package. Many come with adjustable heads so you can use them in tight spaces.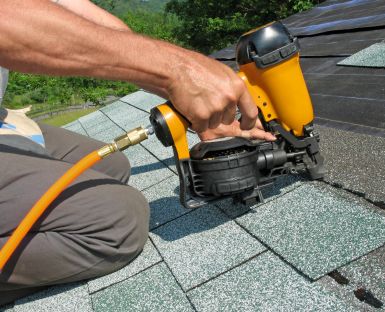 This carpenter is using a nail gun to attach asphalt shingles to a roof -- it's much quicker than using a hammer to drive nails. What if you need to paint that house you just built?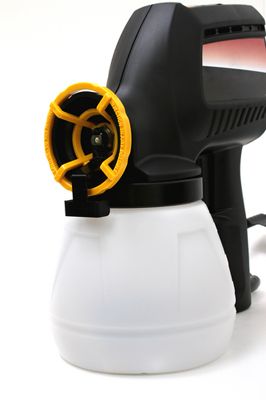 For large painting jobs, an airless sprayer is the most efficient way to paint. Next we'll look at some of the more rare and expensive power tools.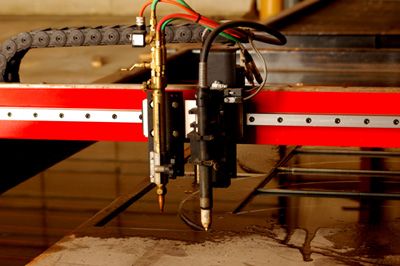 Plasma cutters are to metal what saws are too wood. If this is too much power for you, start with the basics and read up on 5 Tools That Are a Must for a Builder's Toolbox.