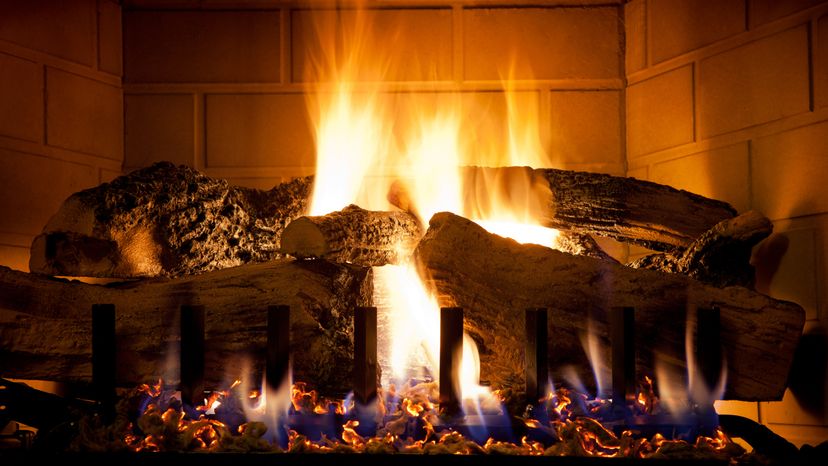 Fireplaces offer a cozy warm corner in any room, especially if it's a natural gas fireplace. These fireplaces burn cleanly and leave no ashes behind. They're also very budget-friendly and are easy to operate. Gas fireplace logs have become very popular in the last decade. They're specially designed logs made of ceramic that never burn up. They can be used with natural gas or liquid propane gas (LPG). In recent years the vented gas logs have become very popular, because they burn cleanly. Vented logs are the most realistic wood fire substitute made, and are available in different styles and wood finishes [source: Hearth]. So let's learn now how to arrange the gas logs.
Place the largest ceramic logs on the bottom to serve as the foundation for the fire. The direction you lay them will depend on the design of the fireplace and the size of the logs.

Leave 2 inches (5 centimeters) between logs.

Make sure none of the logs is blocking the gas flow. If you find that a log is blocking it, you will have to re-arrange the logs.

Arrange smaller logs on top of the foundation logs. You don't have to place them in any neat order. You may want the fire to look random and natural [sources: Ron Hazelton,Hearth].

Turn on the gas and light the fire using either matches or the automatic igniter.

Sit back, relax and enjoy.