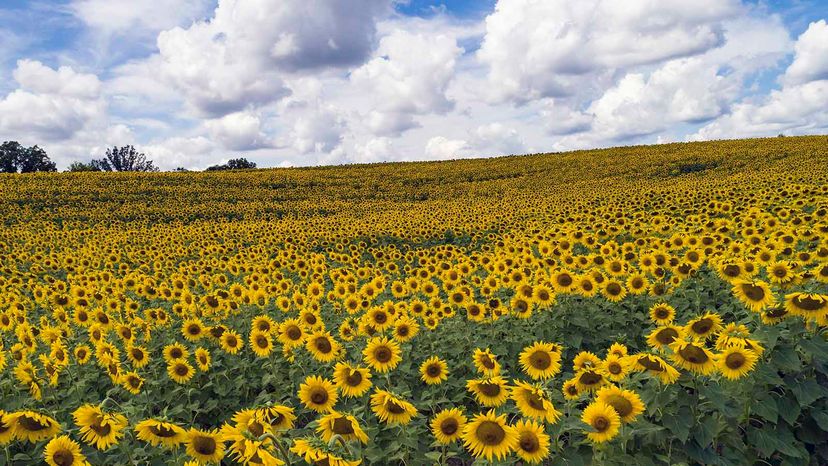 One of the top reasons sunflowers are so special has to do with their bright and cherry appearance. Just looking at them will instantly lift your mood.
"Sunflowers make people happy," Raleigh Wasser, horticulture manager for the Atlanta Botanical Garden says via an email interview. "It might be the bright petals around the central face that is so attractive to people."
Resembling the sun, those vibrant yellow petals (also known as "rays") indeed make these "happy flowers" the perfect gift to bring joy to someone's day. But there is much more to these cheery flowers than meets the eye. Here are 10 reasons these stunners are not only extremely popular, but also quite extraordinary.