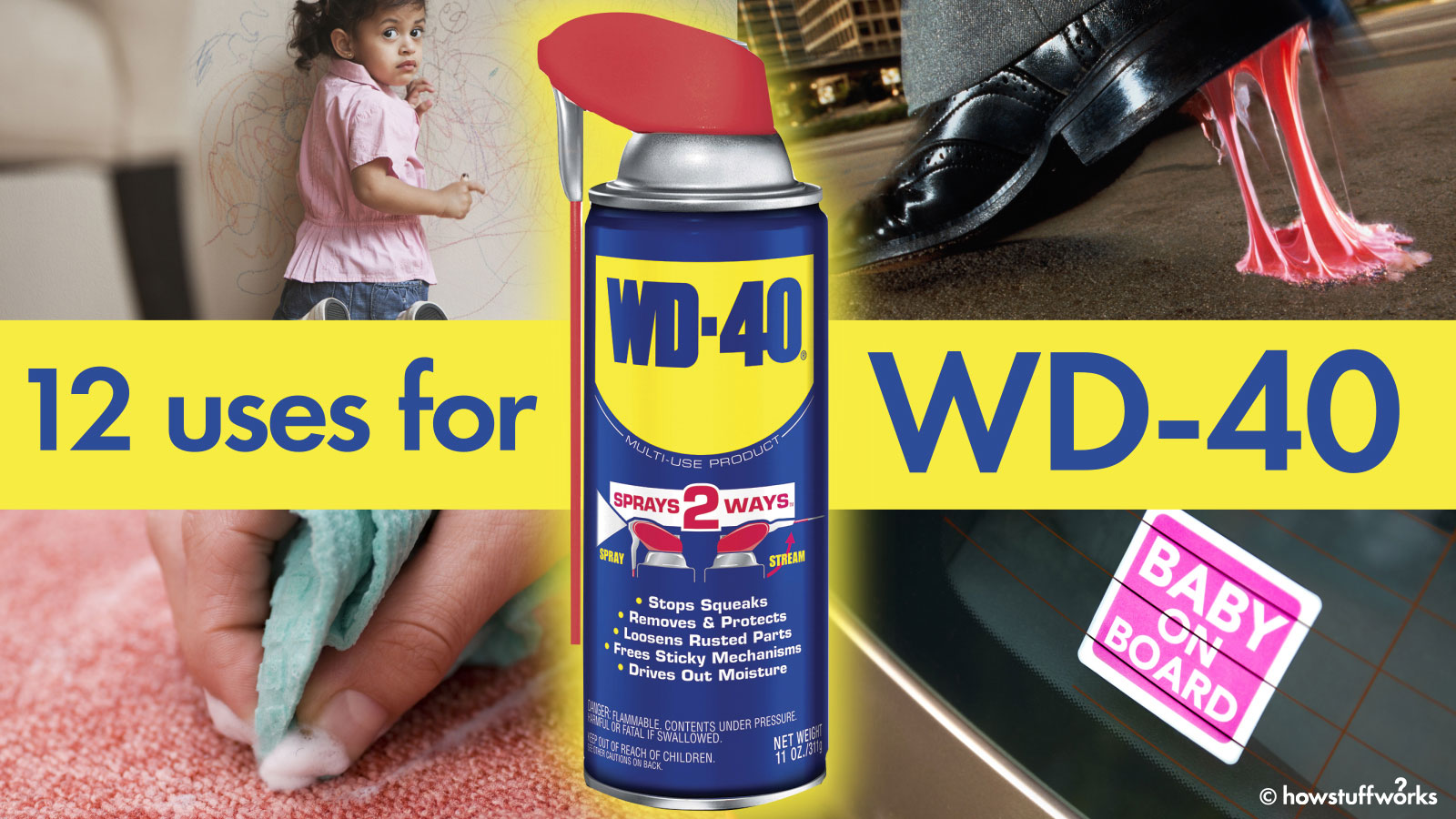 Up Next
There are thousands of reported uses for WD-40, an aerosol lubricant that's as handy as duct tape. We look at 12 of the more creative ones we've found.
---
Author's Note: 10 Signs You're a Disorganized Mess
I loved writing this article because I could really relate to some of the entries. I'm a pretty organized person overall, but I could definitely do better in specific areas. (OK, fine, I'll admit it about the laundry. I'm absolutely terrible at forcing myself to get laundry done in a timely fashion! And my washer and dryer could not be farther from the shower.) So, anyway -- as I trudge miserably down to the laundry room -- it was really interesting writing an article that delved into the topic of personal organization.
Related Articles
Sources
Baker, Adam. "Sell Your Crap." (March 12, 2012.) http://manvsdebt.com/

Board of Certification for Professional Organizers. (March 12, 2012.) http://certifiedprofessionalorganizers.org/faq.php

Clutterers Anonymous. (March 12, 2012.) https://sites.google.com/site/clutterersanonymous/

Institute for Challenging Disorganization. (March 12, 2012.) http://challengingdisorganization.org/

Man vs. Debt. (March 12, 2012.) http://manvsdebt.com/

National Association of Professional Organizers. (March 12, 2012.) http://www.napo.net/

Nevils, Brooke. "Turn Clutter into Cash." Woman's Day. (March 12, 2012.) http://www.womansday.com/life/saving-money/selling-used-items-online?link=emb&dom=yah_life&src=syn&con=blog_wd&mag=wdy

Professional Organizers in Canada. (March 12, 2012.) http://www.organizersincanada.com/

OnlineOrganizing.com. (March 12, 2012.) http://www.onlineorganizing.com/Home.asp

Roth, J.D. "How to Turn Your Clutter Into Cash." Get Rich Slowly. March 17, 2010. (March 12, 2012.) http://www.getrichslowly.org/blog/2010/03/17/how-to-turn-your-clutter-into-cash/

Thomas, Holly. "Yard-sale savvy: Turn clutter into cash." The Washington Post. Sept. 9, 2010. (March 12, 2012.) http://www.organizersincanada.com/