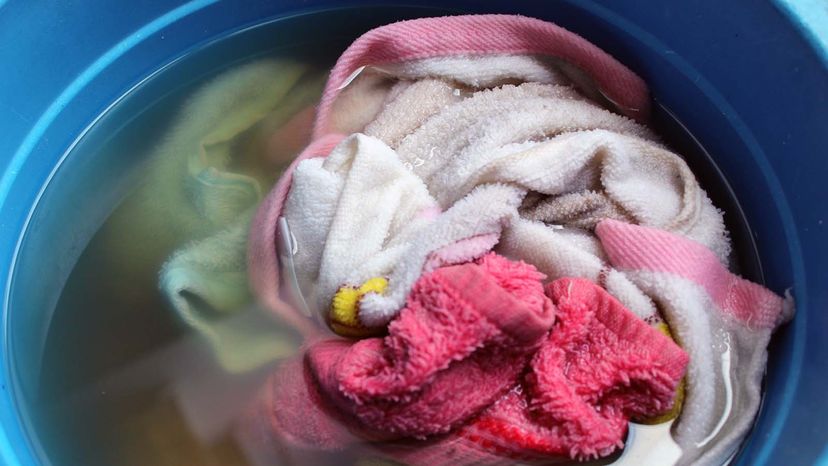 Indisputable visual proof is just the best thing ever, which is why most people are so bowled over by great before-and-after comparison pics. One of the more recent things to fall into this category is laundry stripping, which has been all the rage on TikTok in recent years. However, although it's become something of a social media sensation, this deep-cleaning laundry practice has actually been way longer than TikTok.
Dubbed an "aggressive cleaning method" by the experts at Maytag, the laundry stripping process is designed to remove any "extras" that otherwise clean laundry is holding on to, such as hard water minerals, body oils, excess detergent or fabric softener. When all of these things build up, they can make white or light-colored laundry look dull and dingy.
After a good laundry-stripping soak, the water is often visibly dirty, which is a shocking, yet satisfying visual to people who thought their textiles were already clean!