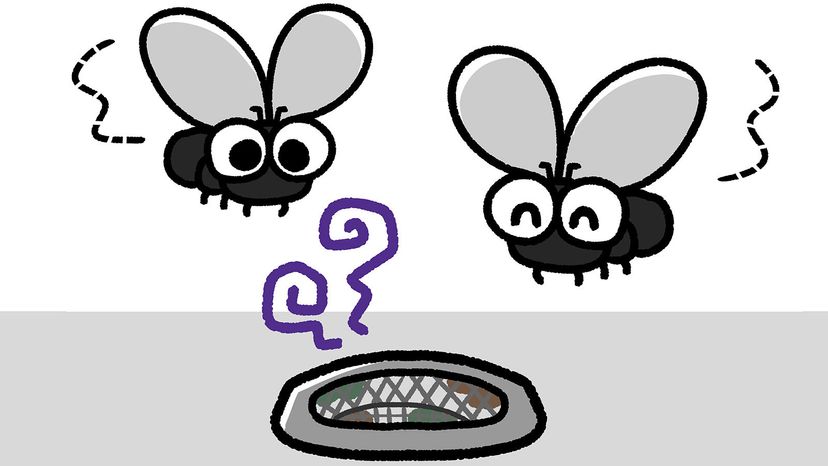 If you're washing the dishes and you start noticing fuzzy flies about the width of a shoestring shooting of your kitchen sink like fireworks on the Fourth of July, you might have a drain fly problem. And as their name implies, drain flies do live in drains.
Like most flies, drain flies are around 1/16–3/16 inches (1.5-5 millimeters) long with six legs, a pair of wings and antennae. Their bodies are light gray or tan. Their distinguishing characteristic is the hair that covers their body, antennae and wings, giving them a fuzzy — some could even argue adorable — quality. That's also why they are sometimes called moth flies because they resemble the fuzzy appearance of moths.
Frank Meek, technical manager with Orkin and a board-certified entomologist, notes they are also called sewage flies or filter flies. "These names stem from places or situations that represent typical breeding and development sites for the pest," he explains via email.
Moist locations — preferably covered with their favorite entrees like food scraps, sewage, decomposing plant life and other nutrient-dense organics — are hot spots for these flies. That makes your sinks, storm drains, shower drains, septic tanks, compost piles, as well as any pile of dog feces in the backyard, seem like a gourmet buffet.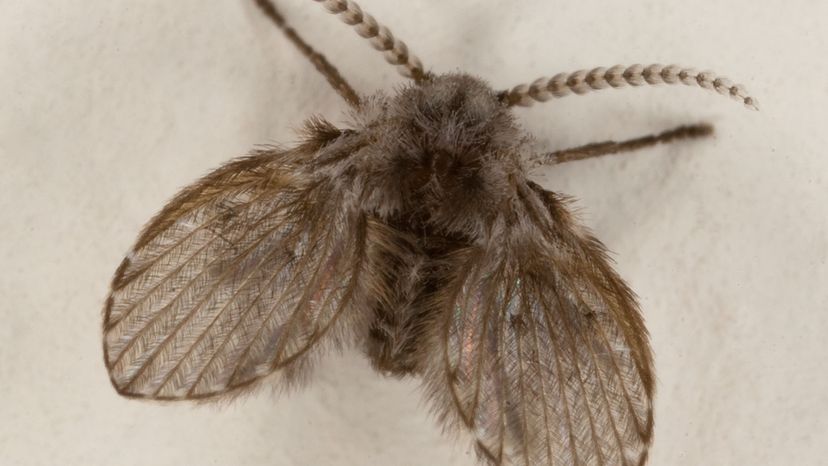 Like all insects, drain flies don't stick around to nurture their young. They are happy to leave their eggs in the same places they eat: food waste, feces, logs and in your sink. But their favorite spot in and around your home is usually soil.
"Moist soil is their favorite breeding ground, either in premixed soil, a pre-potted houseplant, or underneath your home. Since this activity occurs out of sight, homeowners often don't notice a problem until fully grown drain flies appear in kitchens and bathrooms," Meek says.
Once the eggs hatch into tiny white larvae, it takes about 8-24 days to fully mature. As adults, their life span is a measly two weeks, compared to a housefly that lives up to a month.